Long-term Care Insurance: Because You Can't Predict the Future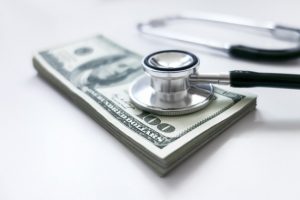 The good news is that we are living longer. However for some people, those latter years may be lived not in the best of health requiring assistance with day-to-day routines. With health care expenses on the rise, how can you protect yourself against the financial uncertainty?
The answer is long-term care insurance. For those who are unable to perform the activities of daily living due to severe physical or cognitive impairment, they may require custodial care. Custodial care provides assistance with activities of daily living such as:
Bathing

Dressing

Eating

Toileting

Maintaining continence

Transferring
These long-term care services may be provided at home, a skilled nursing facility, an adult day care center, or at an assisted living facility.
Paying for Long-term Care
Medicare: Does not cover custodial care, only skilled and rehabilitative care and with stipulations.
Medicaid: Coverage is typically limited to skilled nursing facilities, although you must meet stare welfare guidelines in order to receive benefits.
Personal assets: While your assets will cover all types of care, long-term care is expensive and may clear out your savings.
Long-term care insurance (LTCI): LTCI is an affordable way to fund your care and protect your assets. LTCI covers care in a variety of settings: home care, assisted living, adult day care, nursing home, and hospice care. Premiums are a fraction of the cost of long-term care, and with proper coverage, you may avoid draining savings to fund your treatment.
The best time to purchase long-term care insurance is before you need it. And while there is no way of knowing when that might be, here are two reasons why you should consider getting a LTC policy now.
Your Age: The cost of long-term care insurance is based on your age at the time you purchase the policy. For every year you wait, the cost could increase.
Your Health: Your ability to purchase a policy is based on your good health. While you may be healthy today, a change tomorrow could make you ineligible for coverage.
To discuss if long-term care insurance is right for you, contact Dennis at dmccurdy@mccurdyinvestments.com.