Give the Gift of Education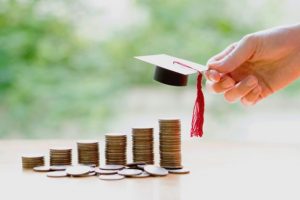 Often grandparents or others wish to give the gift of education by funding a college education. 529 savings plans make that possible.
A 529 Plan is an education savings plan operated by a state or educational institution designed to help families set aside funds for future college costs. It was created by Section 529 of the Internal Revenue Code. Savings can be used for tuition, books, and other education-related expenses at most accredited two- and four-year colleges and universities, U.S. vocational-technical schools, and eligible foreign institutions.
The Account Holder controls the account, including investment decisions and the distribution of assets. The account owner can take advantage of possible gift and estate tax benefits.
529 plans are categorized as either prepaid or savings plans. Savings Plans are similar to a 401K or IRA and offer several investment options from which to choose. Your account will go up or down in value based on the performance of the particular option you select.
Prepaid Plans let you pre-pay all or part of the costs of an in-state public college education. They may also be converted for use at private and out-of-state colleges. The Private College 529 Plan is a separate prepaid plan for private colleges.
Tax advantages. Any earnings grow federal income tax deferred and may also be eligible for state tax deductions. Distributions for qualified higher education expenses are federal income tax free.
Accelerated gifting allows you to make five years of contributions (limits apply) without incurring a federal gift tax and removes significant assets from your federal taxable estate.
You maintain control and flexibility of how the money is used should circumstances change. For example, if your child decides not to attend college, or doesn't need all of the money. As the Account Holder you can change the Beneficiary to another family member of the current Beneficiary; control when distributions are made; maintain control of the assets.
To discuss setting up an 529 Savings Plan, contact Dennis at dmccurdy@mccurdyinvestments.com.