Life Insurance: "Protection" Money for Your Family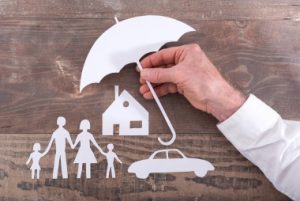 While many people think of life insurance as a necessary evil, we want to make it clear: life insurance is not evil, but it sure is necessary and here's why. If anyone relies on you financially, you need life insurance. Plain and simple, it is virtually obligatory if you are a spouse or life partner, the parent of dependent children, a child of dependent parents, an employer or a business partner.
Life insurance is a strategic financial tool fundamental to a sound financial plan. It provides "protection" money to your family and estate several ways.
Funeral Expenses: The cost of a funeral and burial can run several thousands of dollars. Money from your Life Insurance policy will give your grieving loved ones peace of mind.
Debts: A life insurance policy can help your family cover living expenses, such as the mortgage, so they won't have to sell the house to stay solvent.
Children's Expenses: Money to cover daily expenses to the cost of a college education and anything in between.
Pay Off Estate Taxes: Having insurance in place to pay estate taxes is essential to safeguarding assets or retirement funds.
Determining the optimal life insurance policy for you doesn't have to be complicated. Deciding which type of policy —whole life or term life insurance — is a personal decision that should be based on the financial needs of your beneficiaries and your financial goals.
The team at McCurdy Investments will guide you towards the best decision. And our "Proven Process" will ensure your needs are met over the long term. Feel free to contact Dennis about Life Insurance at dmccurdy@mccurdyinvestments.com.